About Us

Autonotions.com is a custom accessories retailer. We specialize in vehcle application specific products. Unlike many auto retailers, almost everything we sell is specific for a particular year make and model vehicle. More accurately, YOUR year make model vehicle. Our products fit because they have been custom designed to fit YOUR car, truck, SUV or whatever you drive.
Our Philosophy is simple, we want you to be happy. We will attempt to treat you with respect and courtesy. We are going to do whatever it takes to make your buying experience a good one. Our overall approach to business, is to provide GREAT customer service at fair prices. We ship quickly and many of our products will arrive to you within 2-5 days.
SOME of our items are custom made and take sligtly longer. Any items that have a longer lead time will be clearly marked on the ad so you can tell what you are getting before you order. With over 25 years of experience in the parts, accessory, retail, dealer, wholesale, tools, equipment industries, we know a thing or two about cars. If it has wheels and a motor, we probably have owned one before. Cars, bikes, boats, trucks, golf carts, trailers, you name it, we have seen it, worked on it, or bought and sold it.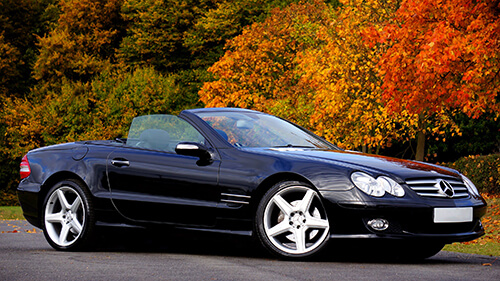 What makes us different?
Perhaps one of the biggest differences about Autonotions is that we are real people willing to talk to you about our products! Please! call us, text us. email us, send us a smoke signal!
However you choose to contact us, we will do our best to get your questions answered.
We know our products well. Many are custom to your year, make, model, color and personal choices. We can often assist with suggestions to consider.
Our History
Autonotions was created in 2008 by Mike DuBois as a personal passion turned home based business. Mike owned an older Mercedes convertible. He loved driving the Mercedes but missed some features of newer cars. So he made them. He built a cup holder for his vehicle and realized other owners would want one too. So that first cup holder evolved into custom vinyl wrapped cup holders with exotic wood tops. Customer could customize the leather and woodgrain to their dashboards, leather and interiors. Next came seat belt retainers and windscreens. When Mike wanted a good quality steering wheel cover, he sought out the highest quality one available and became a dealer for Wheelskins. He added more brands and product types. His wife, Holly, started to support Autonotions also in 2010. More brands and product types were added. Eventually Mercedes and other huge companies caught on to what customers want and now there aren't as many Mercedes on the road that need cup holders, etc added after the fact. With that change we are no longer manufacturers. Now we focus on finding and offering the best brands and products and offer them to you with our personal touch customer service.
Autonotions is no longer a home based business. We grew to the point that we split the company into 2 companies - Autonotions and Ah! La Carts Golf Carts. Both Companies are located in an Office Building, Warehouse and Showroom owned by the DuBois Family. Mike and Holly are still 100% hands on with our team of sales support staff and golf cart technicians for both companies. We are still a small company focused on great customer service for you, our customers, while our success blesses more families than just the DuBois'. Our growth offers great opportunities for the families of all our of staff.